Air Conditioning System Repair

Heating and Cooling System Installation


Evaporative Cooling System
Call Us Today: 0401 082 416
or Fill out the Form Below and We'll Get Back to You with a Quote
10 years experience working with air conditioning and heating system. Aire Craft aims to supply the best heating and cooling service to its customers. Aire Craft prides it's self on knowing everything about your heating and cooling equipment. We offer expert knowledge to get the maximum efficiency from your equipment. We provide air conditioning system repair and replacement options, with detailed advantages. Our priority is to keep you informed and satisfied.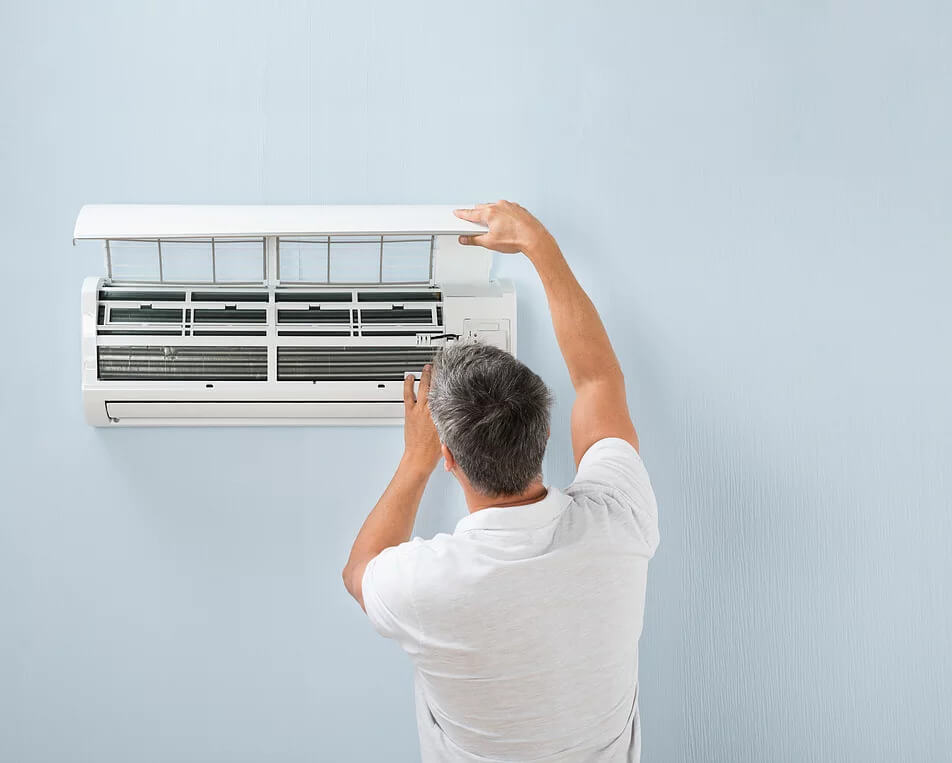 LEADING AIR CONDITIONING SERVICE IN MELBOURNE
One of the biggest purchases that you will ever make for yourself is your air conditioning and heating system. While it is important to make sure that you are purchasing the proper heating and air cooling system from the beginning, it is equally crucial to keep up with your air conditioning and heating system maintenance as needed.
Have your repairs done by the most reliable air conditioning and heating service in Melbourne! At Aire Craft, our team is made up of fully qualified service technicians that have years of training and experience working on heating and air cooling units. If your air conditioning and heating unit breaks down, we ensure that you get the best help you deserve with fast air conditioning and heating maintenance service– especially when the peak season comes around. We know that is when we will be needed most, contact us and we promise to be there for you.
best QUALITY HEATing system REPAIRS IN MELBOURNE

If you've ever experienced a heating system malfunction, you know how frustrating it can be. Your entire home is too cold, and it's hard to warm up without the central heating system. On top of this, hiring the right professional to fix it can take a long time, and it's not even a guarantee they will fix it fast enough, or even right at all.
When this happens, do not fear! There are better heating and cooling repair solutions available. Aire Craft is at your service with a fast, affordable, and reliable solution to all of your heating and cooling needs.
"After two years of struggling with broken air conditioners and not being able to find anyone to fix it, a local parts shop recommended Robby and I couldn't be happier. He was friendly, showed up on time and charged what I thought was a very fair price. Have already recommended him to neighbours of mine with the same model of troublesome air conditioners."
Brandon Z
"Robby was fantastic. Very professional. Offered great advice and was quick to identify and resolve the problem with our unit. I would highly recommend Airecraft and would use them again for both cooling and heating needs. Excellent value and service."
Foti S.
"We were really impressed with Robby's expertise, workmanship and work ethic. The job was challenging, but he quietly and competently got it done – and left the place spotless. His communication, advice and customer service was also excellent. It was a pleasure to have him on site. I haven't met too many tradies I can recommend but Robby is one of them"
Robyn A.
"You should definitely use these guys over anyone else. Been let down with poor service and misdiagnosed problems from others costing me time and lots of wasted money. Whole different world using these guys and won't be using anyone else from now on."
Paul D.
WHY is it best to USE AIRE CRAFT for your heating and cooling needs?
We offer a comprehensive range of air conditioning and heating repairs and system replacement services, helping us rapidly diagnose and solve problems in cooling and heating units of every design and configuration. We service all of Melbourne from our Croydon location. The Aire Craft heating and cooling team knows that whether we're dealing with residential or commercial customers, minimising downtime is the key concern. Our goal is always to get your heating and cooling machine up and running as quickly as possible, contact us and in many cases we are able to visit your property within the next 24 hours, ensuring a faster, better solution to your problems.
Our Croydon based technicians are experienced with industrial air conditioners from a variety of brands, allowing us to provide prompt service to our commercial customers. When your business depends on working air conditioners for maintaining clean rooms or simply keeping your customers comfortable, trust us to be there as soon as possible. Save time, money and stress with the best air conditioning system maintenance from Aire Craft AC, available across Melbourne's east.
We finish your heating cooling repairs as quickly as possible while maintaining high standards. Having the right and professional repair can make your heating cooling unit less susceptible to breaking down in the future, increasing its heating and cooling lifespan.
We are an efficient and reliable heating cooling repair service with excellent staff dedicated to making our customers happy.
The smarter choice for Melbourne's heating and cooling system repairs
Book an inspection with us today and discover why we're one of Melbourne's and Croydon's preferred heating and cooling services. When you're looking for professionalism, affordability and a dedication to customer service, look no further than the best team that is Aire Craft AC. Send us your questions via email at service@airecraftac.com or through our contact page, or call us on 0401 082 416.
At Aire Craft air conditioning Melbourne and Croydon services we provide expert advice and best solutions. Specialising in heating and cooling breakdowns and repairs backed by quality workmanship and proven experience.
EVAPORATIVE COOLING system REPAIR IN CROYDON
Evaporative cooling systems are a great alternative to traditional air cooling units – but only when they are functioning properly. Aire Craft can address any evaporative cooling issues with your unit within the same day as service is booked. We value our customers' time and understand the importance of evaporative cooling systems in creating a comfortable, productive environment.